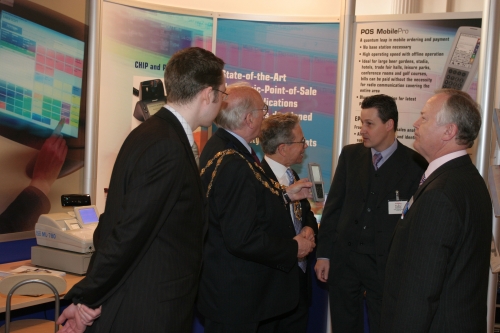 There's more to your exhibition management than assigning booths and setting up common areas within your event. A good event requires the right ambiance and needs to have a logistical emphasis on vendor placement and personal communication.
When you choose to partner with Convention Services of the Southwest, Inc. (CSS) for your event, you're making the choice to create a successful event for your sponsors, vendors, and attendees year after year.
A Personal Approach
There's nothing more vital than an opportunity for individuals to sit down, face-to-face to do business. We help you put a huge emphasis on creating personal sit-down spaces and an ambiance of comfortable communication. Our goal is to help you design a space where business-to-business and business-to-customer communication can foster at a personal level, to help grow trust, broker business, and foster synergy.
Floor Plan Design
Our approach to exhibition setup starts with a good floor plan. The first thing we do when tailoring an event is to map out the floor plan to include all of the exhibitors, features, amenities and everything else that's noteworthy. From there, you'll be able to realize the true potential of your event by organizing it in a way that's conducive to the flow of variables on the floor.
Optimizing Your Events
By creating spaces where people can have real conversations and mapping out the scope of your entire event, CSS assists in your strategic approach to ensuring success. Partnering with CSS gives you access to our expertise in planning and design, allowing you the time to focus on making sure your event is productive and enjoyed by everyone who attends.
Optimize your event with a top-down approach to floor plan design and mood setting. Contact us today at 505-243-9889 to start mapping out the details of your event.