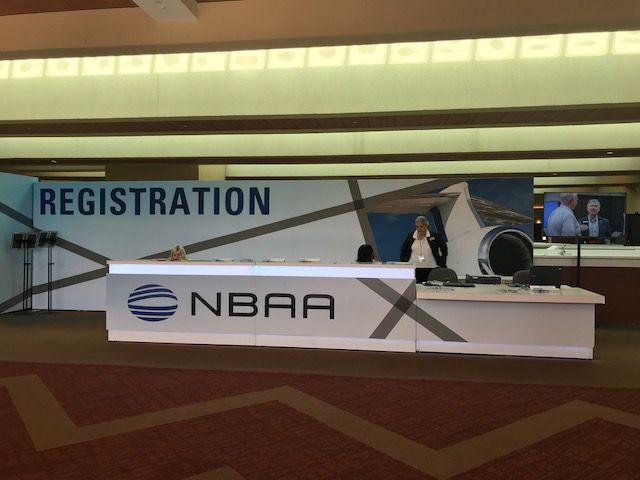 Event and trade show production is no small task and often there are hundreds of variables to consider. Instead of trying to sort through them all by yourself or with an in-house team, partner with Convention Services of the Southwest, Inc. (CSS) to attain results that ensure your event is a success!
When it comes to exhibition production, we leave absolutely no stone unturned and no detail left unchecked. It is our goal as your partner to ultimately create a simple and convenient trade show process for your exhibitors. From registration customization to the accoutrements that make your facilities welcoming and inviting, count on us for all of the following and more:
Aisle and booth carpet
Cleaning services
Computer CAD design
Digital graphics design
Electrical and utility services
Floral and plant rental
Installation and dismantle labor
Logistics for shipping materials
Material handling
Pipe and drape booths
Poster boards
Rigging and sign hanging labor
Signs and banners
Standard and custom rental displays
Standard and specialty furniture rental
Furnishings & Floor Covering
We're able to supply all of the necessary furniture and carpeting you need to host a trade show that's welcoming and accommodating. We offer standard and upgrade furnishings from our inventory, giving you the ability to create a comfortable atmosphere for your vendors, sponsors, and attendees.
Our warehouse also stocks various colors of carpet for individual booth use, aisles, or wall-to-wall carpeting.
*Please note that we do not offer linens.
Full Graphical Capabilities
Need help creating or enhancing your event branding for your facilities and adjacent areas? We offer full graphical capabilities, in a stand-out capacity, creating an undeniable buzz amongst vendors.
Trust the Organizational Experts
When it comes to planning out the details for your next trade show, CSS is ready to assist in every available capacity. Contact us today at 505-243-9889 to begin putting the details of your show in motion.